ICB Board Members
The Humber & North Yorkshire ICB Board is composed of the following members which includes, Executives, Non-Executives, and Partner Members.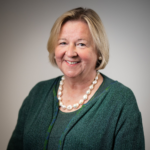 Sue Symington, Chair
Sue began her non-executive career in the NHS at Harrogate and District NHS Foundation Trust in 2008, becoming Chair of York Teaching Hospital NHS Foundation Trust (now York and Scarborough Teaching Hospitals NHS Foundation Trust) in 2015. Her career has spanned the public, private and voluntary sectors, and the hallmark of her leadership has been her focus on patients and staff.

Executive team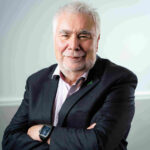 Stephen Eames CBE, Chief Executive
Stephen has been leading the Partnership since 2019. He is a public service leader with over 30 years experience at Chief Executive level. He has a track record of successfully leading complex organisations and systems through major strategic change; his experience includes delivering several large-scale organisational mergers in acute and mental health services, leading a number of high profile turnarounds, establishing the first integrated care Trust in England and pioneering integrated care systems. Stephen has a long term interest in coaching and mentoring and is a fully accredited Executive coach with strong academic qualifications having obtained Master's degrees in Health service management and in Professional Coaching Practice.

Stephen was awarded a CBE for services to the NHS in the Queen's Birthday Honours list in 2019.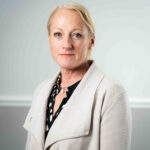 Amanda Bloor, Chief Operating Officer
Amanda trained as a radiographer and worked in hospitals across Newcastle upon Tyne and York. After becoming involved in clinical redesign and service improvement, Amanda moved to a career in management and has held senior management roles within the acute sector, Health Authorities and Primary Care Trusts. From 2013 Amanda has been a CCG Accountable Officer, firstly for Harrogate and Rural District CCG and then from 2019 North Yorkshire CCG. Alongside her CCG roles, Amanda has also held the position of vice chair of North Yorkshire Health and Well Being Board since 2016.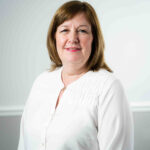 Jane Hazelgrave, Executive Director of Finance and Investment
Jane joins Humber and North Yorkshire Health and Care Partnership from Mid Yorkshire Hospitals NHS Trust in May 2022. Jane has a wealth of experience of financial management within public and private sectors, including roles at Bradford Districts and Bradford City Clinical Commissioning Groups, Bradford and Airedale PCT, Yorkshire and Humber SHA and NHS Leeds Teaching Hospitals Trust.
Teresa Fenech, Executive Director of Nursing and Quality:
Teresa joins Humber and North Yorkshire Health and Care Partnership from NHS England and NHS Improvement where she held National roles, including Director of Nursing: Specialised Commissioning, and Director of the Quality Improvement Taskforce for Children and Young People's Mental Health, Learning Disability and Autism Spectrum Disorder services. Since 2005 Teresa has held several Executive Director roles for NHS Trusts and NHS Foundation Trusts, across Nursing, Quality, Performance, and Improvement portfolios.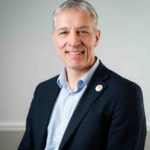 Dr Nigel Wells, Executive Director of Clinical and Professional
Nigel qualified as a GP in 2003 and began working as a locum GP in Yorkshire before becoming a GP partner in Durham, and then in 2008 a GP partner at Beech Tree Surgery in Selby. Prior to being appointed as the designate Executive Director of Clinical and Professional for Humber and North Yorkshire ICB, Nigel held roles as Clinical Lead for the Health and Care Partnership alongside the role of Clinical Chair for Vale of York CCG.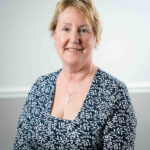 Jayne Adamson, Executive Director of People
Jayne has been the People Director at Humber and North Yorkshire Health and Care Partnership since June 2020, and prior to that has held executive positions in Health for the last 12 years. Jayne previously worked in the Private Sector at companies such as Smith and Nephew, Swift, Ideal Standard and Nestle.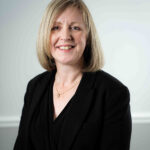 Karina Ellis, Executive Director of Corporate Affairs
Karina has been a member of the Humber and North Yorkshire Health and Care Partnership Team since April 2017, prior to this she held a number of corporate roles at NHS England having joined the organisation on its first day in April 2013. Karina previously worked for North East Lincolnshire Council where her roles included business planning, strategy, performance management, governance, organisation change and was responsible for delivering a number of major transformational change programmes across Council services with a wide range of partners.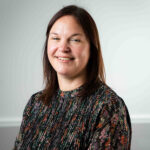 Anja Hazebroek, Executive Director of Communications, Marketing and Media Relations
Anja joined Humber and North Yorkshire Health and Care Partnership from the University of Hull where she held the role of Director of Marketing and Student Recruitment. She has a wealth of experience in developing and implementing highly effective brand, communications, marketing and PR strategies across a range of industries.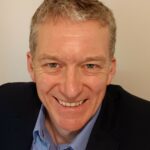 Pete Thorpe, Interim Executive Director of Strategy and Partnerships
Pete joined the Humber and North Yorkshire Health and Care Partnership team in 2023. Prior to that Pete was chief executive of North Lincolnshire Council. Throughout his public service, Pete has led across public, business, and community ecosystems. Pete is keenly interested in how systems and organisations transform and mature. A qualified teacher, Pete has held chief education officer roles in two local authorities and is passionate about enabling opportunity and improving life chances.
Non-executive directors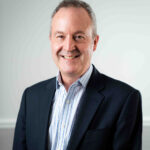 Mark Chamberlain, Remuneration Committee Chair
Prior to joining Humber and North Yorkshire Health and Care Partnership, Mark was Deputy Chair and Non-Executive Director of Leeds Teaching Hospitals NHS Trust from 2011 until 2021. The bulk of Mark's earlier career was with BT where he held a variety of senior roles in HR, marketing, operations, strategy, business transformation and business development. He was a member of the BT Yorkshire & The Humber Regional Board from 2000 to 2014 and a Non-Executive director of the Learning and Skills Council Regional Board until 2010. Mark is also Chair at Harrogate Integrated Facilities Ltd.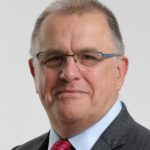 Stuart Watson, Audit Committee Chair
A chartered accountant, Stuart was the Managing Partner at Ernst & Young for Yorkshire and the North East until his retirement in 2017. Stuart continues to share his experience through a number of positions. In addition to his role with Humber and North Yorkshire Health and Care Partnership, he is a non-executive director and Audit Committee Chair at a listed plant hire company, advisor to an investment bank, a school chair of governors and regional chair for a children's charity.
Partner members of the board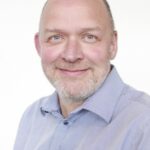 Simon Morritt, NHS Trusts and Foundation Trusts Partner Member
Simon is the Chief Executive of York and Scarborough Hospitals NHS Foundation Trust, a role he started in August 2019.
He has more than 25 years' experience in the NHS, which he joined in September 1989 as a general management trainee in Greater Manchester. After roles across Yorkshire he went on to be successful in a number of senior positions, and has also held Chief Executive posts for Doncaster Central Primary Care Trust, Bradford and Airedale Teaching Primary Care Trust, Sheffield Children's Hospital and Chesterfield Royal Hospital NHS Foundation Trust.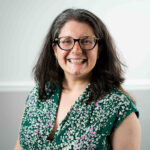 Dr Bushra Ali, Primary Care Partner Member
Dr Bushra Ali was born and brought up in Leeds. She trained at University of Leeds School of Medicine and has a background in hospital medicine prior to training as a GP in Hull.
Bushra has a particular interest in lifestyle medicine and enabling patient self-care through non-medical management and social prescribing. She has been a partner at Modality Hull since April 2017 and is based at Springhead Medical Centre.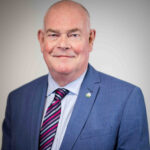 Councillor Jonathan Owen, Local Authority Partner Member
Jonathan has been a councillor for 23 years; 18 years as Deputy Leader for East Riding of Yorkshire Council and two years as Leader of the Council. A Local Government Association accredited peer, he has been involved in a wide range of peer reviews and assessments as well as mentoring individuals and groups.
Jonathan graduated with a degree in Microbiology from the University of Wales and worked in the paper manufacturing industry. He left his management career to take over the family hotel and restaurant business in the East Riding, which he has now sold.
Participant Members of the Board
The board may invite specified individuals to be Participants or Observers at its meetings to inform its decision-making and the discharge of its functions as it sees fit. These are:
Board Members have been assigned specialist roles. These roles are either a statutory requirement, are required in the Health and Care Act 2022, or are required by NHS England in response to the Act and are designed to engender board level commitment and focus around key areas of service development or delivery. Special roles can be viewed here Specialist Roles